Content from this site has been relocated
Please visit the FSE Teaching Academy web site and use the navigation menu or search facility to locate the content you require.
If you cannot locate the content you require or would like to speak to a member of the eLearning team, please contact us via the
support portal
, or by phoning the IT Support Centre's 24/7 phone line on 65544.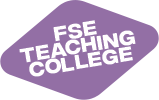 Visit our site for planning guides and resources, blended design examples, teaching tools, and a weekly bulletin video covering all aspects of blended teaching and learning.