Explore case studies demonstrating inspiring teaching practices taking place around FSE. Do you have a news story or case study you would like feature in the Teaching and Learning Talk series? Submit your story by competing the form (google document) or emailing FSEteachingcollege@staff.manchester.ac.uk.
---
Using Google Docs to Increase Active Learning
Obuks Ejohwomu, Senior Lecturer in Project Management in MACE, describes how he and his teaching staff used google docs to get real-time feedback on student participation in synchronous web-based session.
Key Takeaways:
Switch to blended learning in project management classes prompted a change in pedagogy to increase student engagement in, large cohort, synchronous sessions through active learning.
Students learned how to use Google Docs during the session to answer questions while working individually or in small groups.
Google Docs gave real-time information about how individual students were interacting with the learning material. Enabling teaching staff to focus on clearing up misconceptions and steering students to a deeper level of understanding.
The increased interactivity, although it reduced whole group teaching time to cover programme material, gave longer periods of sustained attention, interest, readiness and a perception of improved performance among students.
---
Inspiring Students to Turn Their Cameras On

Nick Weise; Lecturer, Teaching & Learning Enhancement Lead, Academic Coordinator (Peer Support) in Chemistry, describes how focusing on wellbeing and giving students options inspired them to show their faces in synchronous web-based sessions.
Key Takeaways:
During the Covid pandemic students reported decreasing wellbeing, motivation, and performance due to isolation and restrictions on social contact.
Prompting the lecturer to encourage students to use the small group activity, taking place in breakout rooms, not only to address the lecture material but to fulfil their social needs.
Empowering students – by stressing the optional nature of camera and microphone participation, prompting them to think about how these action could help others, enabling them to share their own experiences as well as the lecture material – caused many students to choose to switch on their microphones and cameras.
This increased student enjoyment and engagement, as well as perceptions that their mental health had been supported and that the lecturer cared for and supported their wellbeing.
---
Improving Breakout Room Discussions in Online Teaching
Amy Benstead, Lecturer in Fashion Management, FBT Materials, describes how she used collaborative companion documents to promote active learning in Breakout Room Discussions and gauge the achievement of the learning objectives in, large group online sessions.
Key Takeaways:
Padlet was used to improve active and inclusive learning in breakout room discussion, in large cohort, synchronous online teaching.
Students were asked to read a case study prior to the live session. During the session, small groups – in breakout rooms facilitated by GTAs – were given a Padlet (collaborative companion document) to complete.
The Padlet allowed students to share their responses anonymously. Providing an opportunity for low-stakes participation, creating a visual representation of responses for students to collectively refer to, and for teaching staff to gauge the achievement of the learning objectives.
Clear and specific task instructions in the padlet, caused students to begin the task immediately, without facilitation.
The collaborative companion document capitalised on the pre-work the students had completed and increased engagement in the breakout discussion activity, which allowed the lecturer to focus whole class time on discussion and critical appraisal of the completed Padlets.
Related Resources
---
Using Response Systems to Check Understanding
Martin Simmons, Lecturer in Mechanical and Civil Engineering, MACE, used Turning Point to increase student engagement, user-friendliness and flexibility of teaching content, during large group online sessions.
Key Takeaways:
Interactive Turning Point Questions

 increased

student engagement

 – more so than breakout room discussion activities – in, large cohort, synchronous sessions.

Students

answered questions

on their learning, during the session, enabling the teaching staff to

check understanding

and create

flexible

and

user-friendly sessions

.

Turning Point

was used to

empower students

to direct the content of revision session in preparation for exams.

In sessions, where interactive questions were used to define the content of the session, students experienced

greater enjoyment

and perceived

improved performance

.
Related Resources
Top Tips
Get

1-2-1 training

with eLearning

to quickly learn how to use systems that are new to you.

Allow enough

additional time for using interactive response tools

, in this case: introducing questions, student responses, and

revisiting content

that has not been fully understood.

Plan a simple onboarding routine

to help students understand how to use the new tool and any apps or software requirements, in advance of the session. Prepare to repeat this multiple times.
Resources
---
Using Auto-captioning Tools to Improve the Accessibility of Online Teaching

Jessica Boland; Senior Lecturer in functional devices, in EEE, describes the effectiveness of straightforward strategies using widely available auto-captioning tools to greatly improve the accessibility of scientific online teaching content.
Key Takeaways:
During English-spoken scientific teaching, not-yet-fluent English speakers, people who are deaf or hard of hearing and everyone else can develop listening fatigue that inhibits understanding and participation.
Auto-captioning increased students' comprehension, they were also encouraged to use the chat function to give live feedback about the captions and spoken delivery during the teaching, enabling the lecturer to improve the accessibility and effectiveness of the teaching by speaking more slowly, deliberately and clearly.
Students also fed back about terminology that was not correctly interpreted by the captioning software, enabling the lecturer to clear up misunderstandings and expand on definitions as necessary.
Some students find auto-captioning distracting, so ideally use a solution that gives individuals the ability to turn their view of the captions off.
Top Tips
Microsoft Teams, Zoom, PowerPoint (within Office 365) and Google slides make it possible to implement auto-captioning.
PowerPoint and Google Slides have a higher accuracy rate because they both use artificial intelligence to adapt to your voice.
Use an external microphone.
Practice with the captioning software beforehand and add text to slides with words that are commonly missed with your accent.
Make sure that the language settings are correct e.g. British English not American English.
Related Resources
Adobe Spark: improving time-efficiency & interactivity

Kathryn George; PDRA in Chemical Engineering, describes how she used Adobe Spark – instead of video lectures – to create time-efficient, interactive asynchronous teaching content.
Key Takeaways:
Using Adobe Spark reduced the overall time – compared with the production of video lectures – it took to complete projects.
Students appreciated the strong visual aesthetic and interactivity of the Adobe Spark materials.
Students wanted a variety of different types of content including Adobe Spark content and video explanations of difficult or threshold concepts.
Related Resources
Evolving Maths Instruction with Gradescope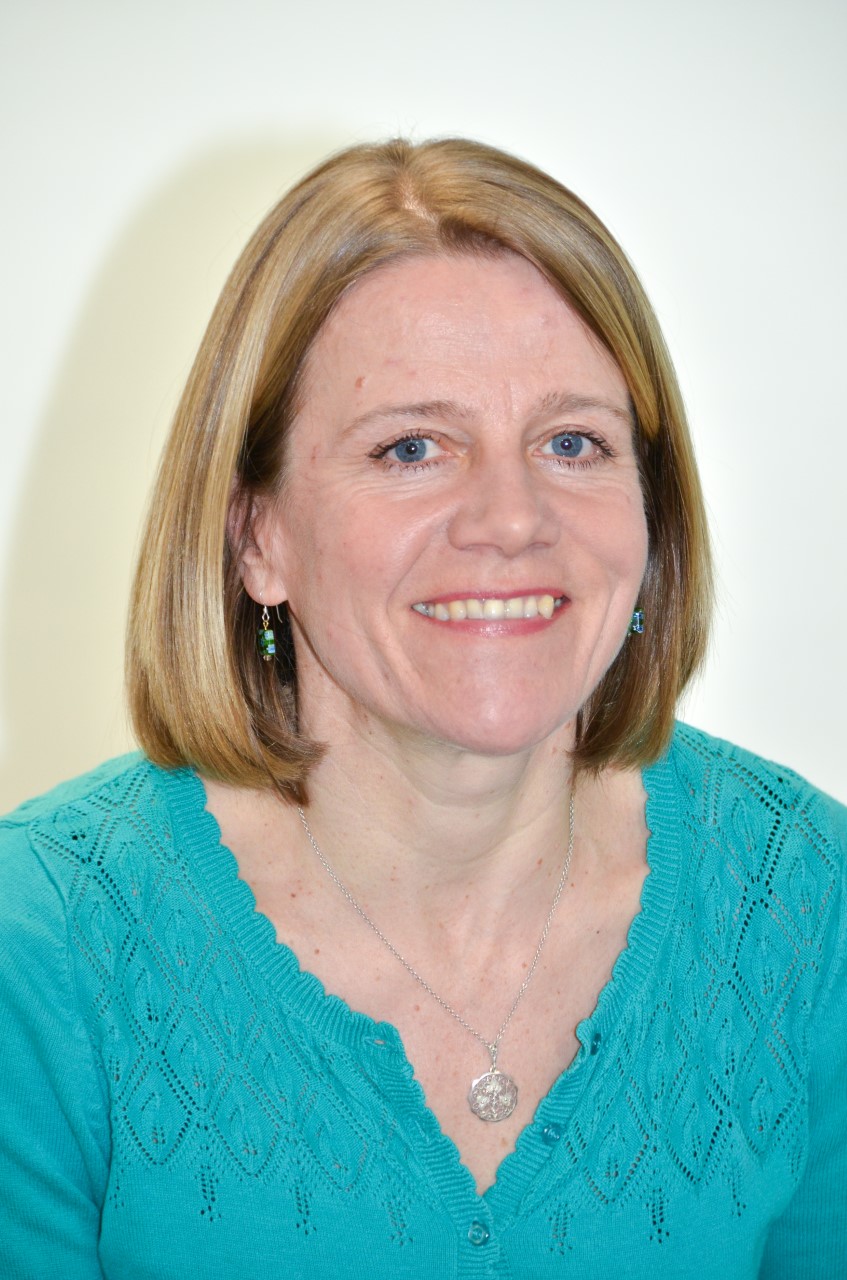 Louise Walker; Prof in Maths, explains why she has decided to experiment with newly available Gradescope.
"A problem that I am hoping to overcome with Gradescope is how to grade handwritten work online. We currently use Blackboard to mark work but this can be slow and it can difficult to provide written feedback. For example to annotate the students work I have to maximise the file, select the drawing tool, change the line width, exit drawing mode to move down the document etc. It is also difficult to write clearly even using a stylus on a tablet.

Students in many of our Maths courses, complete weekly written homework that are graded for effort, understanding and progression. The students then reflect on this work in class. Weekly coursework gives students practice of writing mathematical solutions in a low stakes environment. They can use the grading of this work to add to their reflection.

There is a learning curve of course with any new tool, but I am keen to try out Gradescope – with a small group on non-formative grading, rather than 300 for an exam! – because it seems like it provides the infrastructure to not only streamline the marking process, but give more targeted reviews of my students work and adjust my teaching to meet the needs of a particular group of learners."
Related Resources
---
Embedding Interactive Web Tools in Blackboard

Neil Morrison, Research Associate in Maths, demonstrates how to embed various interactive tools directly into a Blackboard course.
Key Takeaways:
You can add HTML embed codes in Blackboard, enabling you to embed content from external services. You can do this anywhere the Content Editor appears, such as a content item, test question or discussion board post.
There are different ways of getting embed codes depending on the service, please see the guidance from the external service for information on obtaining the embed codes.
Related Resources
---