TECHSMITH RELAY
Using Video!

Techsmith Relay allows the user to record a presentation/video on your device, which is then uploaded to the Podcast Video Portal. Please note that Relay videos are visible to all staff and students when they are automatically published, however you can change visibility settings after they have been published.
You will need to download the Relay recorder for your device from the Software Centre. Once installed you can login using your University username and password to upload and save recordings.
Use this TechSmith Relay guide to find out more.
TECHSMITH CAMTASIA
Editing Video!
Camtasia allows the user to record the screen once you have imported video, images or PowerPoint presentations. A simple timeline makes editing video easy, allowing the user to split and delete clips, where errors in the audio may occur.
You can download the software as a free trial or purchase a single educational licence for $169.
Use the guides below for further information.

PowerPoint
Slides with Sound!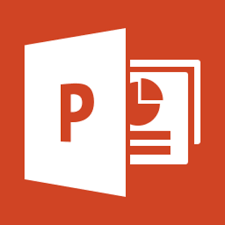 PowerPoint allows the user to record the screen and add narration. A PowerPoint slide deck can be recorded with narration and can be easily exported as an MP4. This is quick and easy!
Use the PowerPoint Guide to find out more.
EVERNOTE
Get organised!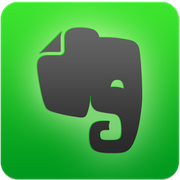 Evernote helps to make modern life more manageable by allowing the user to easily collect and list information that matters. Write, collect, capture ideas and take notes in a variety of formats including text, sketches, photos, audio and web clippings. From work notes to travel plans or new recipes, add information to Evernote to help you to stay organised. It is a great tool to keep track of your to-do lists and to stay focused. The programme can be installed on all devices and tablets.
Unfortunately the free version has some limitations and Evernote Premium costs £4.99/month.
EXPLAIN EVERYTHING
Meet. Record. Share.
Explain Everything works works as an interactive whiteboard and is able to create visually engaging presentations. It uses touch screen technology and has an infinite canvas. The app allows the user to add new and existing media (including video, images, PDFs,) annotations, and text to create visual stories. This is an ideal option for educators who like to use a flipped classroom model. The technology is modern, easy to use and accessible on all tablets and devices.
There is a free trial forever, which has limited features or Explain Everything costs £22/year for 5 users.
KAHOOT
Making learning awesome!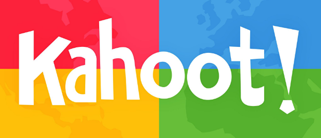 Kahoot! is a game-based learning platform used as educational technology. Its learning games, "Kahoots", are multiple-choice quizzes that allow user generation and can be accessed via a web browser. Kahoot! can be used to review learners' knowledge for formative assessment or as a break from traditional activities.
Kahoot was designed for social learning with learners gathered around a common screen such as an interactive whiteboard, projector or a computer monitor. The game design is such that the players are required to frequently look up from their devices. The gameplay is simple; all players connect using a generated game PIN shown on the common screen as they use a device to answer questions created by a teacher, business leader, or other person.
Kahoot! is FREE.
MENTIMETER
Creative, fun & interactive.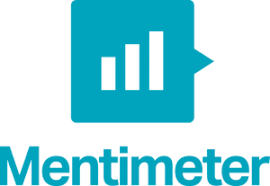 Mentimeter allows you to engage and interact with your target audience in real-time helping to give more innovative presentations. It is a polling tool where you can set the questions and your learners can give their input using a mobile phone or any other device connected to the Internet. It is easy to use, enabling you to turn your audience's opinions into real and actionable data.
Mentimeter has a free trial available with a basic plan for £8/month.
PADLET
Collaborate better. Be more productive.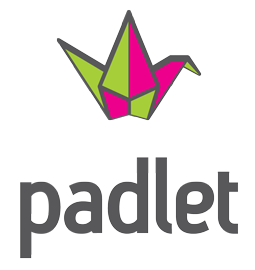 Padlet is familiar and fun, allowing individuals and groups to create bulletin boards. It is possible to share the URL with a group and have learners answer a discussion question or work on an activity. It is also possible to use Padlet as a place to collect assignments, create a shared wall and have papers directly uploaded to the wall. More than one person can contribute to a Padlet wall, encouraging teamwork and group projects. You can add as many notes to a wall as you like and it scrolls in all directions.
Once a wall is created it can be shared, exported as a file or embedded within Blackboard. Padlet is reliable, simple and the results are effective.
Padlet has a free trial available with a teacher plan for £10/month.
SLACK
Where Work Happens!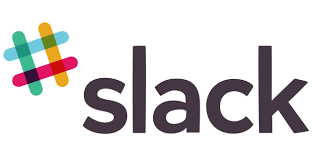 Slack is a 'collaboration hub' where small teams can come together to collaborate, communicate and share important information remotely.
Slack allows multiple projects and conversations to work simply and productively, with an easy to use navigation system.
Communication in Slack happens in channels — a single place for communicating — helping to save time and encouraging collaboration.
Slack is free or an upgrade is available for £5.25/month.
TED
Spread Ideas!!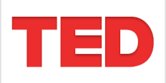 TED is a global community welcoming people from every discipline and culture who seek a deeper understanding of topics. TED believes in 'the power of ideas to change attitudes, lives and ultimately the world.' TED.com is an archive of short but powerful talks and is a useful tool to brush up on knowledge or gain new information.
Though TED can sometimes have a corporate feel to it, it is a free tool to use in support of teaching & learning as it can be less distracting than other video archives such as uTube.
TURNING POINT
Deliver interactive PowerPoint presentations.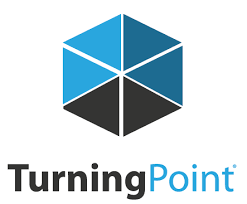 TurningPoint allows teachers to insert polling questions (with PowerPoint integration) to ask during lectures in real time or take self-paced assessments, evaluations and surveys.
It is possible to respond to questions on any web-enabled device with a browser and is available on smart phones and tablets for Android and iOS devices.
For those interested in using this software, interactive response technology can improve attendance, help maintain focus and attention, encourage peer discussion and provide opportunities for active learning. TurningPoint is free to use as a University staff member.