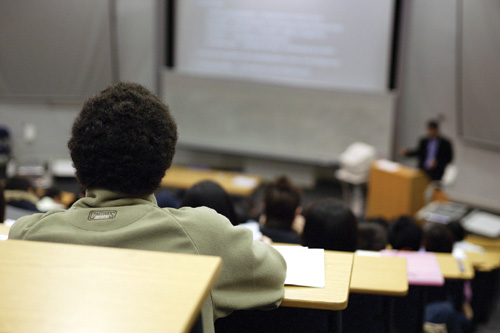 Call for projects using TurningPoint Mobile in teaching activities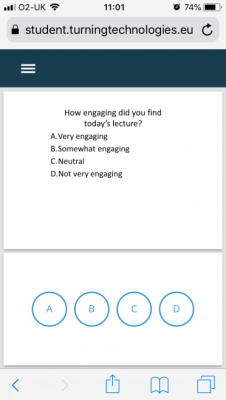 TurningPoint Mobile can be used to get immediate feedback from large groups of students and support active learning in lectures.  It can be used for receiving feedback, diagnostic testing, providing social interaction, engaging the learners and creating opportunities to respond to students' needs live within the lecture.
The Science and Engineering eLearning Team welcomes enquiries from academic staff interested in using TurningPoint Mobile in their teaching in 2019-20.
We will happily discuss the benefits and drawbacks, work with you to design and develop your interactive session and provide training and access to software licences as needed.
If you are interesting in learning more about this technology for use in your teaching, please email ryan.mcgeown@manchester.ac.uk or sarah.hewitt-2@manchester.ac.uk with details of: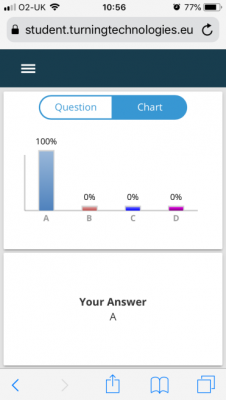 the course unit code ;
a brief description of any ideas you already have for its use;
when during the year you would be aiming to run your interactive teaching session.
If you are not in a position to give this information yet, but would like to discuss the technology further, please just get in touch.
A TurningPoint in mobile interactive teaching