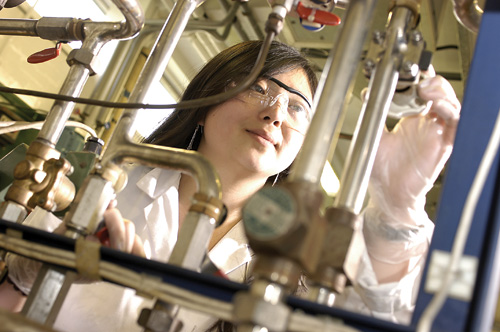 The Faculty of Science and Engineering's Practical Teaching Group is inviting interested academics to submit an abstract for a workshop on Practical Teaching in Science and Engineering, hosted by The University of Manchester and the IChemE. The event will take place on 28th October 2019, at the University of Manchester.
This is a full day workshop aimed at people with an interest in improving their knowledge on practical teaching and thus improving the student learning experience, and will include material related to STEM subjects. Students (both undergraduate and postgraduate students involved in delivering practical sessions) are also welcome to provide an informed discussion on teaching effectiveness.
We are looking for abstracts for either oral presentations, poster presentations, or discussion sessions. For oral presentations we would be particularly interested in items relating to preparing for labs and undertaking non-prescriptive experiments, but other options would be welcome.
For more information about the event please visit:
https://www.icheme.org/membership/groups/special-interest-groups/education/events/practical-teaching-in-science-and-engineering-recent-developments-2/
and to submit your abstract (max 2500 characters) please visit :
https://goo.gl/forms/St1VUoLClXZnLhtz2
(Oral or discussion due by Friday 30th August 2019, Poster due by Friday 27th September 2019)
To book tickets, visit our eStore.   This event is free for students!
Call for abstracts: Practical Teaching in Science and Engineering – Recent Developments 2