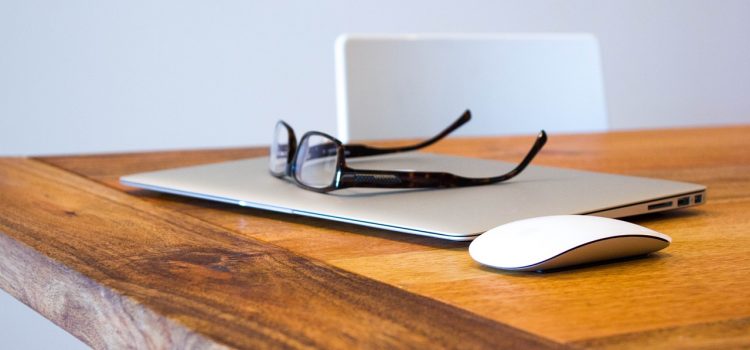 If you're dealing with more than a handful of assignments or reports, it's worthwhile looking at setting up an assignment space in Blackboard where students can submit their files.  The advantages for students are clear: they don't have to get their report printed, they don't have to queue up at the School office to hand it in, and they get a timestamped digital receipt to prove it was submitted on time.
But what about for the academic and professional support staff?
From an admin point of view I like it. I like the fact offline reports can be pulled really easily from the system.  Ricky Shaw, School of Materials
Well, if marks are entered online it's much easier to generate a report directly from Blackboard's grade centre than from a pile of paper marksheets. It's also a lot harder to lose a digitally submitted file than a bundle of papers. Physical storage space for the papers is no longer required, and they are easier to distribute to markers.
Rubrics
How do you ensure that students receive their feedback in a timely manner, and that it is relevant and personalised?  It's a tough nut to crack, when the student cohort is large.  Using online rubrics to mark is a good way of standardising marking and providing relevant feedback using boilerplate text.  Using a rubric or a marking grid ensures that all aspects of the assignment can be assessed and graded, and still allows for more personalised comments. Providing the students with the rubric before they start their assignment will give them a good steer as to how best to structure their work, and let them know exactly what you are looking for.  Designing a good rubric takes time, but once it is done, you can use it over and over again, and also make slightly different versions for different assignments.
Online Marking
Online marking is becoming a crucial marking tool as an increasing number of institutions are adopting a paperless policy and moving toward an online and distance learning environment. It is an invaluable tool for marking large cohorts, especially when more than one academic is involved in the marking progress. Dr Domenico Lombardi, School of MACE
If you have over 100 scripts to mark, then automating any part of it is going to save you time and effort.  Marking online can sometimes be a struggle to set up, but using a rubric to mark can make things a lot quicker. One of the current disadvantages of online marking in Blackboard is the lack of drawing tools to annotate scripts online.  However, there is a handy timesaving feature in Turnitin called QuickMarks, which enables you to set up text comments that you can use again and again – useful if you find you are making the same remarks on many assignments.
Turnitin or Blackboard?
Online marking offers an easy and effective tool to identify cases of academic malpractice, such as plagiarism and collusion.  Dr Domenico Lombardi, School of MACE
Turnitin is Manchester University's preferred system for checking the originality of student assignments, but it can also be used to mark and provide feedback.  The marking interface is simple to use and contains timesaving features such as QuickMarks.  Rubrics, however, are not very flexible and you could find yourself trying to modify your marking scheme to shoehorn it into Turnitin's framework.  It is also a bit of a stretch to design a marking system where two markers provide an independent mark which is then reconciled.  There is no internal mechanism to do this, so the only suitable method would be to set up two Turnitin assignment portals and ask students to submit the same file to both.  It would then be up to the markers to mark only in the portal and only those students they have been allocated.
Blackboard, on the other hand, can handle double marking and subsequent reconciliation of marks, but the student submissions would have to be run through Turnitin for originality checking anyway.  It is also crucial that the markers' roles in Blackboard are checked carefully, because several categories of user as defined in Campus Solutions will cause the markers to be able to see each other's marks and comments.
Independent Double Marking
The "gold standard" of marking is to have two academics mark each script, independently of each other. While this is all technically possible in Blackboard, it is not as easy as it may seem at first. Careful consideration must be given to implementing the allocation of markers in the first place.  Last-minute substitutions of markers can also sometimes cause problems if support staff, academics, and the elearning team are not all fully briefed.
Reconciling Marks
The second part of the "gold standard" of marking is that the two marks given by the independent markers must be reconciled to produce an agreed final mark which is released to the student.  This is likely to be standardised either to an average of the two marks if they are very close together, or to another agreed mark once the two markers have discussed the details. The establishment of grade boundaries within which the reconciled mark is automatically averaged can save time, but it is always wise to ensure that all marks are checked before release. If the two provisional marks are significantly different, or cross a grade boundary, then the two independent markers must meet to agree the mark and possibly also edit the feedback before it is released to the student.  In rare cases, where agreement cannot be reached, a third marker would be appointed.  Again, the reconciliation of marks, and the allocation of third markers, is built into the assignment system in Blackboard but all teams involved must be kept up to speed to avoid any avoidable delays or misunderstandings.
Future Improvements
In summary, then: online submission of assignments is a no-brainer for students and professional support staff, but can be something of a headache, particularly in the initial stages of setup,  for academics involved in marking.  We have two systems which allow online marking at the University, each with their own strengths and weaknesses. Turnitin is the preferred choice for plagiarism checking and has a useful "quickmarks" feature for repeating often-used text as comments and feedback, but setting up double independent marking is clunky, and there is no inbuilt mechanism for mark reconciliation.  Blackboard benefits from a flexible rubric structure, and can handle double marking and reconciliation, but the marking interface is old-fashioned and not user-friendly, and all assignments submitted to Blackboard must also be submitted to Turnitin for plagiarism checking anyway.
I'd like a more reliable way to export students' marks, including ways to apply penalties for late submissions, note on mitigating circumstances, etc. Dr Domenico Lombardi, School of MACE
Administrative staff are also aware of the failings in automated calculations of penalties or mitigating circumstances. This requires plenty of manual intervention at present. The perfect marking solution – at least with the technology that we are using now – remains some way in the future. However, with support from the FSE eLearning Team, you can still set up a marking system which will save time and effort in the long run and produce more consistent, accurate, and personalised feedback to your students.  If you'd like to discuss implementing online assignment marking for your course unit,  contact us.
Online assignment submission and marking: headache or no-brainer?