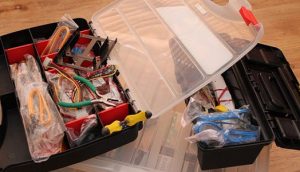 Teams from Student Systems and eLearning have successfully tested and implemented an upgrade to Blackboard, our University's VLE, over the weekend of 20-22 July 2018.
Essential Upgrade work
The functionality and reliability of our VLE is a high priority for the University.
It is difficult to identify a time for significant upgrades – with the consequent downtime – that is convenient for the whole institution. However, over the past few years the time taken to implement these upgrades has got shorter, and analysis of Blackboard usage has shown that mid- to end July is the quietest time to do this work.  Your co-operation and efforts to accommodate this work are appreciated.
What are the benefits of upgrading?
The annual upgrade helps to improve our student and staff experience by enabling us to:
Implement new features and fix bugs;
Implement security enhancements to protect against any malicious activity;
Stay current with our version of Blackboard and receive continued vendor support.
The "Q2 2018" release: what is new?
This release brings a number of changes and some new functionality:
New functionality – available now

Students are now able to clear their selection from Multiple-Choice questions and re-enter their answers. This feature does not apply to "Either/Or" and "True/False" type questions.
Blackboard Assignments now support granting of additional attempts when anonymous marking is used.
Grade Centre now supports the ability for instructors to delete multiple unwanted columns.
The content editor Equation tool now supports some chemistry-specific content.
Collaborate can now be used in conjunction with Bb Groups to enable students to interact within defined Groups.

New functionality –under further investigation

A new Attendance tracking tool has been introduced.  This has been enabled, but is not available by default as it is only useful in a small number of situations.
The Date Management tool is now enabled, but is not available by default.  This tool allows many course dates to be managed from a single place, but has some limitations in use.
Guidance on the use of both of these tools will be available soon.

Theme changes

The Blackboard theme now uses 100% width of the browser window to display content.
The Grade Centre now supports full column title names and a full-screen mode.
Blogs, Journals, Tests and Surveys and Learning Modules have been further optimised for use on small screen mobile devices.
As a result of some changes to branding and colour configuration, all left-menu colour palettes have been reset to the default white text on grey background.

Browser support

Internet Explorer 11 is now graded as "compatible" by Blackboard. However we continue to recommend using supported versions of Firefox (version 48+) or Chrome (version 49+).

Bug fixes

The release has fixed many bugs. There are some other existing issues which are ongoing, and we continue to liaise with Blackboard about proposed fixes. A much smaller update to Blackboard will be applied before Start of Year 2018/19 and this will resolve some of the outstanding issues.
Contact for further information:
Please contact your eLearning team via the Support Portal.
Blackboard upgrade July 2018