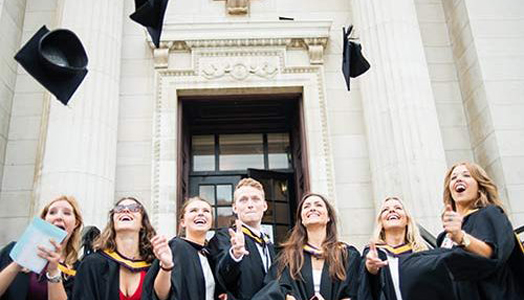 Graduands – people who have completed a Programme of Study but not yet had their Graduation ceremony – now have Blackboard access consistent with access to other services such as email and the library.
Previously, students who had completed their courses retained access to Blackboard course spaces for 30 days after their completion date, and could not access Organisation spaces. They will now be able to access both Course and Organisation spaces until the end of their Graduation period, which in most cases for June completions will be until the end of the following July. For example, if a student is a graduand in June 2018, their access to Blackboard and Organisation spaces will be open until July 2019.
This will also benefit staff, as there will be a longer period in which the data associated with student enrolments can be accessed if required.
Graduand accounts and enrolments will have their status set to disabled once their Graduation period has expired, and their associated data will not be accessible to Blackboard instructors.  Therefore, staff must still have a plan in place for downloading and archiving relevant information.
For more information regarding Graduands, please see pp.5, 11 of the Student Access to University Facilities documentation on the Student Systems Office Training and Guidance page.
Access to Blackboard for graduands