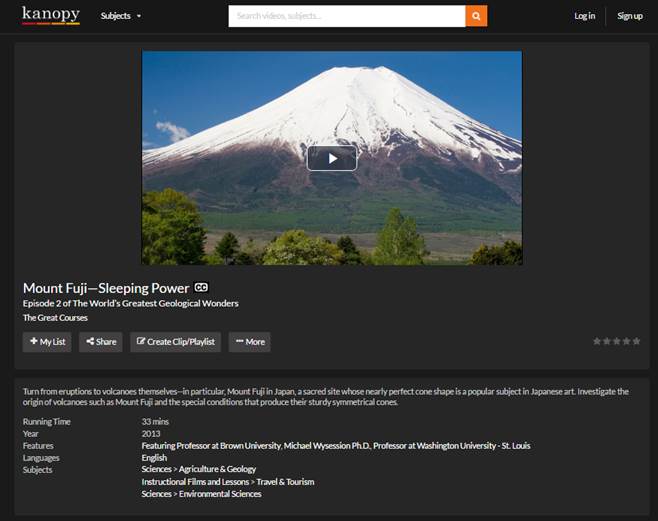 Find some new resources to spruce up your course materials for the new academic year by exploring the new Kanopy video streaming service, available via the University Library.  This gives you access to thousands of award-winning documentaries, films and training videos for free, including nearly a thousand films relating to  Environmental and Geological Sciences, and hundreds in the fields of Chemistry, Mathematics, Physics, Computer Science, and Engineering.
Kanopy also offers the useful function to embed within Blackboard and/or construct your own clips to incorporate within your online teaching materials or tutorials.
Films can be searched within Kanopy or Library Search by subject, title, keyword, filmmaker or producer.
Access via the Library's A-Z databases or directly at Kanopy Streaming Service.
New resources : Kanopy Video Streaming Service