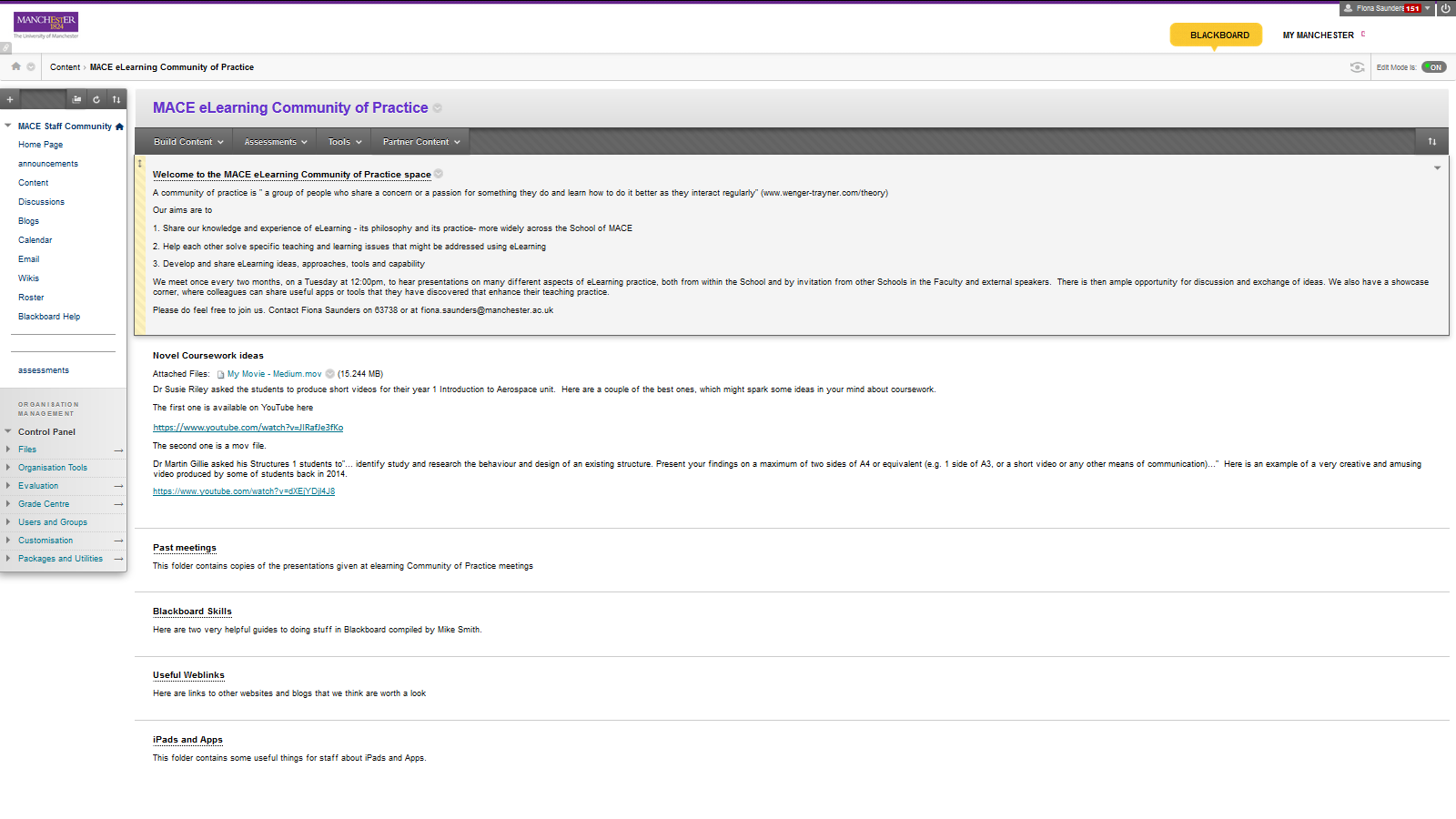 Dr Fiona Saunders shares her experiences and successes of setting up the MACE eLearning Community of Practice group, in her post published on the Higher Education Academy's Learning and Teaching blog.
"I launched our School eLearning Community of Practice back in March 2015 over one lunch-time in one of our School meeting rooms…..I was delighted with an attendance of 23 staff, from several different disciplines within the School.   During the first meeting, I spoke briefly on what a Community of Practice is and put up on the screen a number of ideas for how we could organise our Community of Practice which were then open for discussion."
Since the first meeting, Fiona and the staff involved have held eight meetings including discussions on topics such as online assessment, flipped class-room and a number of technologies for teaching and learning.
If you are interested in eLearning and sharing academic practice follow the link below to read Fiona's full blog:
Putting the Community into eLearning – HEA blog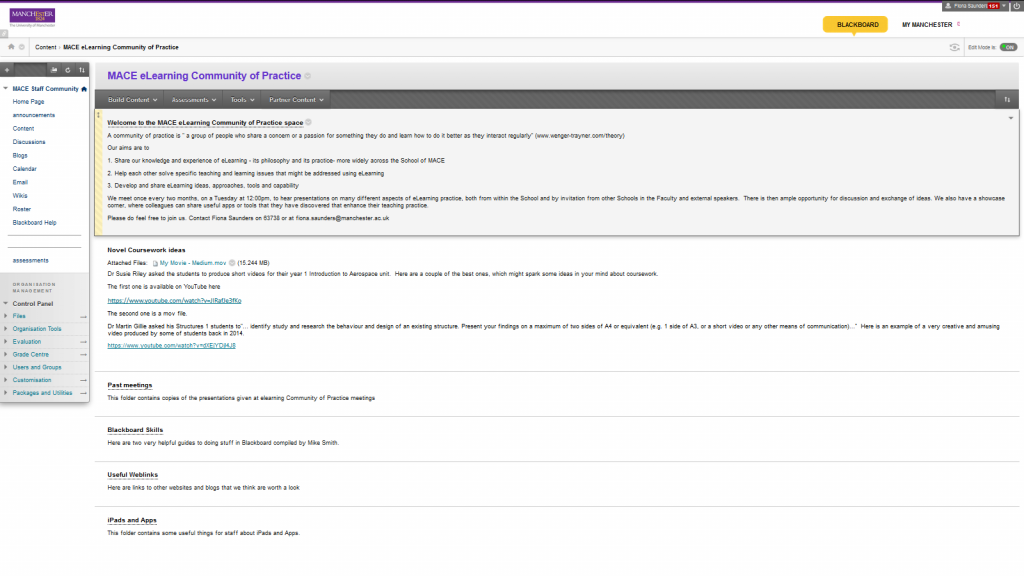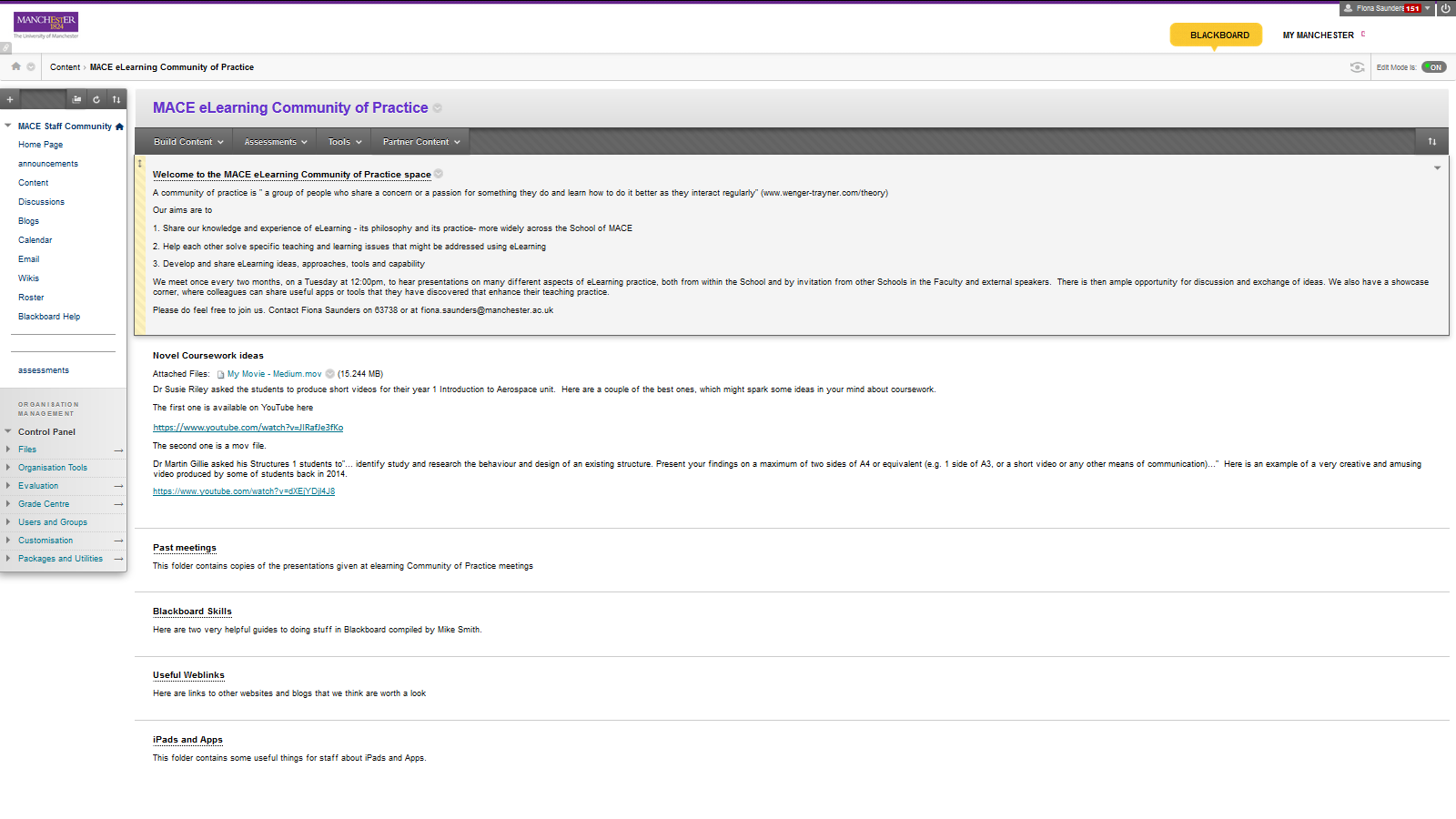 Putting the Community into eLearning