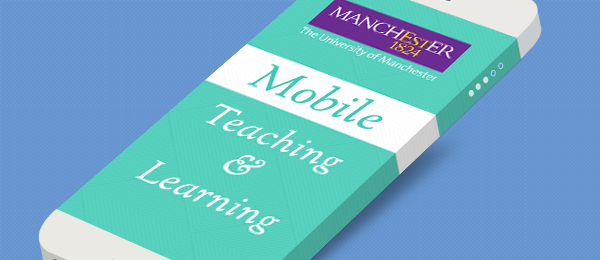 In recent years, we have witnessed a dramatic increase in mobile devices and applications. Initially, mobiles were just considered to be flexible, portable and instantaneous communication tools. However, they are now also permeating our everyday lives, at home and at work.
As a consequence, Higher Education has been researching and trialling how mobile technologies can be used in teaching and learning. The approaches have varied from handing out iPads to all new undergraduate students, to developing mobile apps and teaching methods to change a traditional classroom into an interactive learning environment. The possibilities appear to be endless with mobile teaching and learning.
We will publish a series of article to explore the current developments within and outside the University of Manchester. We do not intend them to be a complete or definitive resource on Mobile Teaching and Learning, but it is our hope that they open further discussion in the Faculty of EPS.
As a first step to investigating mobile technologies in higher education, we will discuss the following subjects:
Further reading
[M-Article Series] Mobile Technologies in Teaching and Learning