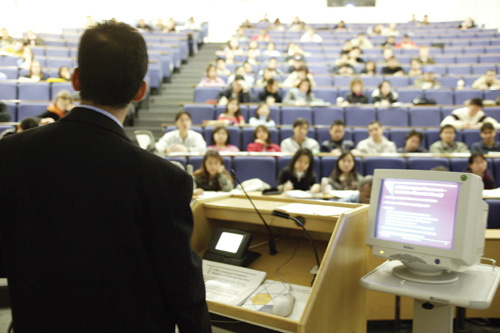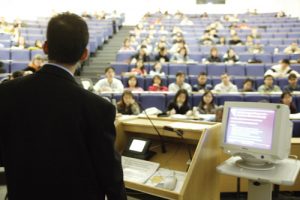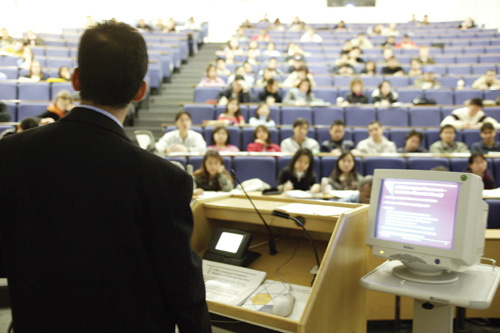 Lecture capture is a hot topic, and there are many examples across the Faculty of academics using it as a teaching aid.
But what is good practice in the use of lecture capture?
This free workshop will aim to get participants thinking about best practice in the use of lecture capture in teaching and learning, as well as the technologies which can be used.  It will take the form of six short, informative presentations by people using lecture capture in their teaching, followed by facilitated group discussions on identifying and implementing good practice.
Venue: George Begg Building, Room C002, University of Manchester
Date: Wednesday 19th December 2012, 9.30am – 1pm
Topics and speakers:
Will Video Kill the Lecturing Star?  Patrick O'Malley
Introducing the University's podcasting service;  Stuart Phillipson
To capture their ears you have to first capture their eyes; Grant Campbell
Richness, responsiveness and relationship:  using rich media to enhance teaching of core concepts;  Fiona Saunders
Lecture capture with complementary eLearning;  John Moriarty
A practical view to creating lecture screencasts using Camtasia; Megan Jobson
By the end of the event participants will have:
The opportunity to discuss and increase their understanding of good practice in lecture capture
Viewed examples of good practice with lecture capture and use of audio and video
Explored some of the questions around the perceived benefits and disadvantages of  lecture capture from a teaching and learning perspective, how it is used, and whether it enhances or detracts from teaching
Been given an introduction to the University's podcasting service
Who is it for?
This workshop is for those involved in teaching or in eLearning support, who have used lecture capture or who wish to know more about it.
Free places available here for this event:
This event has ended.
[Past Event] Best Practice in Lecture Capture: 19th December 2012, 9.30am – 1pm